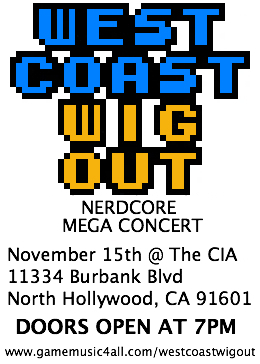 Big ups go out to Genoboost!! for hooking up the sweet venue. Should be fire because the lineup is so sick right now. I admire most of these guys, and the others I just heard of today (I have been in a serious vacuum as of late, in the studio every night). So everyone who reads this, or I should say the two people that read this, should come out and support. I should have hard copies of my debut album for sale and giveaways.
Who: (click names for artist info)
Chubby Chasers (Torrance, CA)
GOSHone (Los Angeles, CA)
IllGill (Los Angeles, CA)
Legendary Wizard (Rohnert Park, CA)
MC Mega (Ontario, CA)
Nomad (El Cajon, CA)
Sudden Death (Hamburg, NJ)
Super Barrio Brothers (Los Angeles/Palm Desert, CA)
ZeaLouS1 (Oceanside, CA)
MORE TO BE ANNOUNCED SOON!